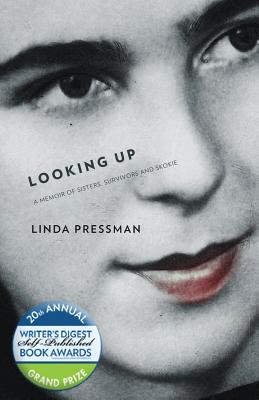 Looking Up: A Memoir of Sisters, Survivors and Skokie (Paperback)
A Memoir of Sisters, Survivors and Skokie
Createspace Independent Publishing Platform, 9781456470685, 348pp.
Publication Date: March 31, 2012
About the Author
Linda Pressman is the past Blog Editor for Poetica Magazine, a literary magazine devoted to expressions of contemporary Jewish thought. A freelance writer, her work has appeared in Brain, Child: The Magazine for Thinking Mothers; in Znine, the Literary Magazine of the University of Texas at Arlington; and in the Jewish News of Greater Phoenix, as well as being anthologized in Mizmor L'David, a compilation of work of children of Holocaust Survivors. In addition to attending graduate school with a concentration in Medieval History, she holds a Master's Degree in English and has taught college as an adjunct. She blogs at Bar Mitzvahzilla and on Open Salon and lives in Scottsdale, Arizona with her husband and two children.
Advertisement