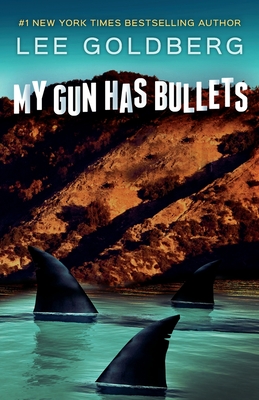 My Gun Has Bullets
Paperback

* Individual store prices may vary.
Description
The outrageously funny thriller about Hollywood that only Lee Goldberg, the #1 New York Times bestselling author and hit TV producer, could have written.
When Beverly Hills Police Officer Charlie Willis pulls over a speeding Rolls Royce hell-bent for Neiman Marcus, he's surprised to see Esther Radcliffe, the geriatric star of the TV series "Miss Agatha," behind the wheel. He's even more surprised when she guns him down and keeps on driving. A few hours later, he wakes up in the intensive care unit...to find a William Morris agent, a network president, and the head of Pinnacle Studios standing at the foot of his bed. They have a proposal for him: in exchange for conveniently forgetting who shot him, they'll make him the star of his own series, "My Gun Has Bullets." So Charlie trades in his real badge for a fake one...and so begins an uproarious but deadly romp through the wonderful world of TV make-believe...with real bullets.
"It will make you cackle like a sitcom laugh track," Entertainment Weekly
"A very funny novel...a pinch of Carl Hiaasen, a dash of Donald Westlake, and a heaping portion of avarice and inanity Hollywood Style. It's boffo," Booklist
"My Gun Has Bullets takes aim and hits the bull's eye of all good satire -- the truth," Howard Gordon, Executive Producer, Homeland
"A rousing send-up of everything and everyone in the world of show-biz." The Washington Times
"A funny, crude, outrageous satire about Tinseltown guaranteed to amuse, offend, and fulfill your worst fears about Hollywood," Los Angeles Daily News
Createspace Independent Publishing Platform, 9781456478933, 324pp.
Publication Date: January 27, 2011
About the Author
Lee Goldberg is an acclaimed TV writer/producer and a New York Times bestselling author. His many books include KING CITY, WATCH ME DIE, the 15 novels in the MONK series of mysteries, and the international #1 bestseller THE HEIST, which he wrote with Janet Evanovich.
or
Not Currently Available for Direct Purchase