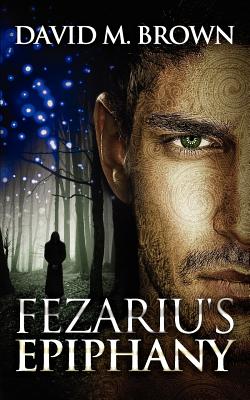 Fezariu's Epiphany (Paperback)
Createspace Independent Publishing Platform, 9781456500597, 386pp.
Publication Date: April 11, 2012
* Individual store prices may vary.
Description
12-year-old Fezariu thought his mother died when he was little, but when his beloved stepfather dies the boy discovers she is alive and well - and working at the most famous brothel in all of Elenchera. When she cruelly rejects him it's more than he can bear, and he runs away to join a band of ruthless soldiers for hire. The Merelax Mercenaries will fight for anyone who can pay them, no matter the justice of the cause. Fezariu grows up among the soldiers and becomes one of them. He thinks his time with the mercenaries has hardened him. But a campaign in his old home town pushes him too far, and he discovers what really happened to his mother. Maybe there are some things money shouldn't buy... and maybe it's time Fezariu took his revenge.
About the Author
David Brown was born in Barnsley, South Yorkshire, and first conceived the idea of the Elencheran Chronicles at college in 1999. He spent ten years compiling the history of Elenchera, resulting in 47,000+ years of events, 500+ maps, 2000+ pages, several short stories and many much-needed acquaintances with Jack Daniels. David also has a blog, The World According to Dave, which features reviews, stories and dramatic tales of the horrors of owning cats. David now lives in Huddersfield, West Yorkshire, with his wife, Donna, and their six cats. Fezariu's Epiphany is his first novel. Find out more about The Elencheran Chronicles at www.elenchera.com