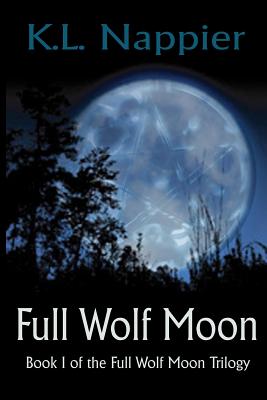 Full Wolf Moon
Book I of the Full Wolf Moon Trilogy
Paperback

* Individual store prices may vary.
Description
Fans of Brian McGreevy's "Hemlock Grove" or Guillermo Del Toro and Chuck Hogan's supernatural thriller trilogy "The Strain" will want to sink their teeth into this rousing, thought provoking thriller in werewolf's clothing. In the wake of Japan's attack on Pearl Harbor, no one believes a greater evil than forced evacuation stalks the captives of Tulenar Internment Camp. Certainly not Capt. Max Pierce or politico Doris Tebbe. Only Navajo healer David Alma Curar recognizes the truth behind the terror. But he has his own reasons for keeping the beast's human host-the Chosen One-alive. "Ms. Nappier knows how to drive her readers to the edge of a cliff" Margaret Marr, NightsAndWeekends.com.
Createspace Independent Publishing Platform, 9781456514419, 380pp.
Publication Date: January 6, 2011
About the Author
Fast-paced action and smart, stylish writing are the hallmarks of K.L. Nappier's speculative thrillers, mysteries and dark fiction. Some call her style eclectic, some call it cross-over. Moving between genres may keep her books out of the mainstream, but once you've discovered her, you'll understand what thousands of readers already know and why critics think she is one of the best authors writing independent fiction. "Nappier's excellent writing [and] characterization make her stand out in the world of independent fiction." Gabriel Llanas, DredTales.com