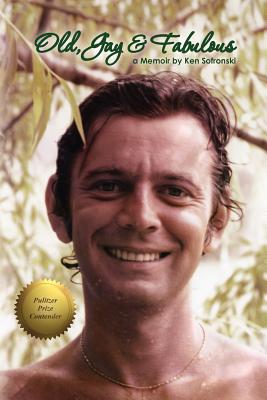 Old, Gay & Fabulous, a Memoir (Paperback)
Createspace Independent Publishing Platform, 9781456565787, 158pp.
Publication Date: March 22, 2011
About the Author
Old, Gay & Fabulous, a memoir, is a story of my life and trying to rise above circumstances that I had no control over, particularly discovering at the age of 13 my mother was a lesbian wearing a leather jacket and motorcycle cap in the '50s before Brando. It was very painful having a mother who was more macho than I was as a teenager when other mothers wore frilly aprons and smelled of choclate chip cookies. My childhood and teenage years were very difficult because I didn't understand and when I began to understand, disbelief took over. My mother died while I was in the Army. From 18, when I acknowledged to myself that I was gay, up to the present time at 72, I have lived and loved in New York City getting through the debauchery of the '60s and '70s, escaping AIDS, while maintaining and acting and writing career. I have appeared in numerous films and wrote one play, I Played the Palace. Old, Gay & Fabulous is my first novel.
Advertisement