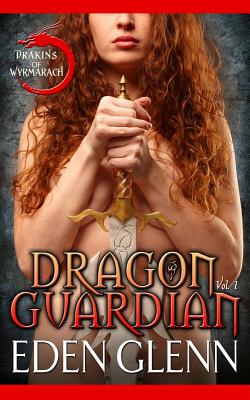 Dragon Guardian (Paperback)
Createspace Independent Publishing Platform, 9781456594527, 316pp.
Publication Date: April 14, 2014
* Individual store prices may vary.
Description
Wren, Cathwren Aldridge, is catapulted into a steamy relationship with twin brothers Ethan and Caleb Monroe quite by accident when she falls through her stairs. She discovers nothing is what is seems and she may be foreordained by their Goddess for more. She's not chosen to be Queen of some small European country but a world in another dimension, a world of dragon shape shifters. Evil stalks Wren, and it's up to Caleb and Ethan to protect her while they figure out just what she is. Is she the one they've hoped for to unite them in their journey to the throne? Or will the strangeness of the truths they tell her drive her onto a path of self-discovery leaving them bound to a woman they can never have, The Dragon Guardian.
About the Author
Eden Glenn and her partner "the Lady Librarian" live in the eastern lee of the smoky mountains outside of Asheville, NC in a quaint southern home they've named Misselthwaite. Their family includes a cat and a lovable nuisance dog that should be in Japan. Eden has blue eyes, but her hair color is subject to change without notice. When she's not writing she enjoys being Garden Goddess and exploring the Blue Ridge Mountains on her motorcycle. Visit Eden's website for information about upcoming releases and links to various social media networks http: //www.edenglenn.com Romance So Hot It Burns Off The Page