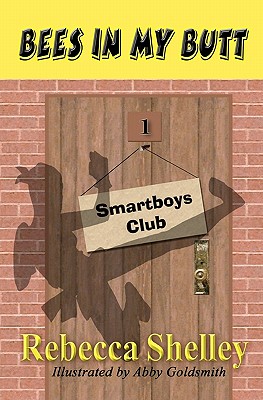 Bees in My Butt
The Smartboys Club: Book 1
Paperback

* Individual store prices may vary.
Description
Take Monkey, a literary genius; Bean, a science and math guru; Vinny, a computer whiz; and Art, an artist who can shoot a basket like a pro, confront them with a mess of fourth grade trouble, and watch the fun explode. When a group of crazed ninjas take over their school, the Smartboys fight back. And it all happens on a day when Monkey has the worst case of flatulence imaginable.
Createspace Independent Publishing Platform, 9781456599805, 110pp.
Publication Date: March 14, 2011
About the Author
Rebecca Shelley loves adventuring and spent a lot of time in her youth dog sledding, hiking, camping, horseback riding, and even sky diving. She has a special fondness for dragons and fairies and wrote her first book in Elementary School. She is the author of many children's stories including, Black Dragon, the Smartboys Club Series, and Red Dragon Codex and Brass Dragon Codex (published under the pen name R.D. Henham). To learn more, visit her website www.rebeccashelley.com