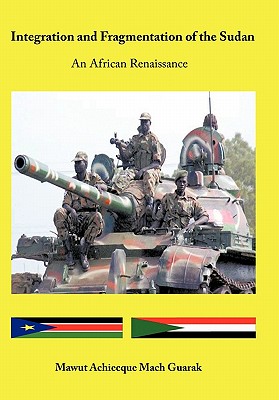 Integration and Fragmentation of the Sudan (Hardcover)
An African Renaissance
Authorhouse, 9781456723576, 732pp.
Publication Date: February 17, 2011
Other Editions of This Title:
Paperback (2/17/2011)
* Individual store prices may vary.
Description
The most comprehensive, profound, and accurate book ever written in the history of modern Sudan, Integration and Fragmentation of the Sudan: An African Renaissance, is an encyclopedia of ancient and modern history as well as the politics of Sudan. It is a library of data that discusses Sudan from its economic, political, and social standpoint since the Arab discovery and use of the term Bilad es Sudan up through the modern republic of the Sudan after which South and North Sudan collided in 1947. Although written to correct fabrications, this book is a foundation on which future Sudans shall live on. It is full of useful information that discusses and provides feasible solutions to the fundamental problem of the Sudan that ruptured the country from the Berlin Conference to the post-independence era. For centuries, Sudanese and the international community have been fed with idealistic information as if Sudan started with the coming of the Arabs in the fourteenth century. This persisted due to the lack of resources and formal education among African natives. Khartoum's unreasonable diversion of genuine history is one among the many causes of mistrust and division in Sudan. The indigenous Africans found themselves peripheral to Khartoum where economic and political power is concentrated. Integration and fragmentation of Sudan: An African Renaissance is a great source of knowledge for the public and students of Sudanese politics. With the referendum and popular consultation approaching, this book is a head-start for the marginalized Black Africans to make an informed decision between oppression and liberty. Examples and testimonies provided in the text are reasons for the affected regions to permanently determine their future. For freedom diehards this book lays the foundation on which to celebrate the birth of Africa's newest sovereign nation along the Nile River.