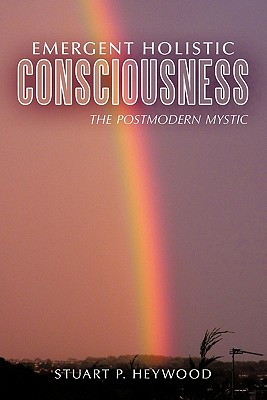 Emergent Holistic Consciousness (Paperback)
The Postmodern Mystic
Authorhouse, 9781456771249, 416pp.
Publication Date: January 7, 2011
Other Editions of This Title:
Hardcover (1/7/2011)
* Individual store prices may vary.
Description
Natural Science underpinned the modern Darwinian theory of evolution-physical: Seeing Eye empiricism: physical (sensory) mode. Rudolf Steiner (1861-1925) philosopher, scientist and educator introduced a Natural Science post-modern understanding a physical-spiritual: Seeing Eye and connecting mind's I delicate empiricism: spiritual-physical (non-sensory) mode-underpinning and enhancing the theory of evolution. For historic accuracy we trace Rudolf Steiner's 'quest' to bring both these modes together-modern natural scientific materialism (the dragon) and philosophical spiritual scientific knowledge-that lights our path and enables a threefold exploration of our spiritual-physical evolutionary development (Spiritual: invisible - Physical: visible).
The 'body - soul' divide: (body: physical sensory mode - soul: spiritual non-sensory mode).
Natural Science: Nature and Super-Nature: The use of the term super-natural is very different from the way the word 'supernatural' is commonly used and understood, (fantasy, black magic). Super-natural here equates to Nature and Natural Science: super-natural phenomena are only natural phenomena presenting at a higher or super -though- still natural level.
Evolution: Goethe's "Naturphilosophie" was a metamorphosis of 'Nature philosophy'. In this same way Steiner's Spiritual Science, a higher form of "Naturphilosophie," conceived a purely active spiritual element a "Meta" transmutation had taken place: "Naturmetaphilosophie.