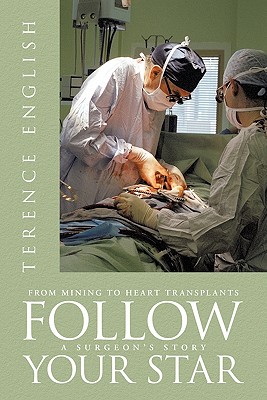 Follow Your Star
From Mining to Heart Transplants - A Surgeon's Story
Paperback

* Individual store prices may vary.
Other Editions of This Title:
Hardcover (2/9/2011)
Description
The central part of this story is a fascinating account of the trials and tribulations associated with the author's determination to establish a heart transplant programme in Britain. He eventually performed Britain's first successful heart transplant at Papworth Hospital near Cambridge in 1979. At the time there were only four other centres in the world performing heart transplants. However, within a decade over 4,000 patients a year were being transplanted worldwide, and Papworth had become one of the best known hospitals for heart and lung transplantation.
The author's involvement in this work led to professional recognition and the presidency of the Royal College of Surgeons of England. Amongst other responsibilities, he became engaged in trying to modify some of the more controversial reforms of the National Health Service being introduced at that time by the Thatcher government. Other honours followed, including a knighthood and seven years as Master of St Catharine's College in Cambridge, which added a new dimension of interest to his life.
The story also covers his early years in South Africa, including his work as a diamond-driller in Rhodesia and then qualification as a mining engineer before deciding to become a doctor. Prior to starting at Guy's Hospital in London, he engaged in mining exploration in Northern Quebec and the Yukon and during the next three years returned to Canada each summer for similar work. His training in cardiac surgery coincided with exciting developments in this new specialty, during which his background in engineering proved helpful.
A theme present throughout Terence English's autobiography is that of "Follow Your Star". For him this meant being prepared to change direction if a brighter star seemed to appear on the horizon. This led to several false starts along the way, but most provided valuable and enriching experiences, even if they did not contribute to his eventual career.
Authorhouse UK, 9781456771317, 252pp.
Publication Date: February 9, 2011