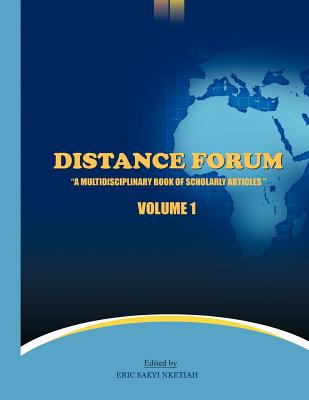 Distance Forum (Paperback)
A Multidisciplinary Book of Scholarly Articles
Authorhouse UK, 9781456789268, 192pp.
Publication Date: August 22, 2011
* Individual store prices may vary.
Description
Distance Forum Vol. 1 is acolleciton of academic writings across disciplines. It discusses some of the issues that engage the attention of contemporary scholars because of their implication for development. among the collections are: Esther Yeboah Danso-Wiredu's "Intermediate meand of transport (IMT): A Possible Solution to Rural Transportation Problems in Ghana?" W.J. Donkoh(PhD.) et al's "The Ipact of Colonial Labour Policy on Female Migrationfrom Northern Ghana to Asante" Emannuel Sarfo and Berlinda Mensah's "I'm not interested: A Case Study of Female Students Refusals from Men." Pauline Bassey Edet's "Predictive Contributions of Parental Educational Level, Family Type and School Influence on Drop out: Implicaitons for Counselling." Franklin Egyir's "The Impact of Colonial Exploitation on Africa in the Twenty-first century Revisited: A Young Scholar's Perspective" Nicholas imbeah's "Using Festivals to Promote Tourism: A case of Aboakyer and Bakatue in the Central Region of Ghana." These and many more are some of the write-ups in this book.