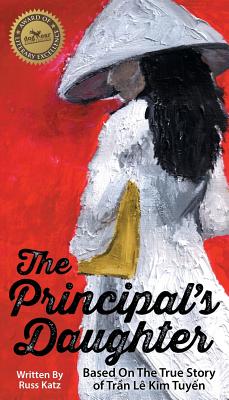 The Principal's Daughter
Paperback

* Individual store prices may vary.
Description
The Principal's Daughter gives a view of Vietnam that probably few people have ever thought about or read about. Russ Katz's story telling style is very approachable --- it's very emotional, but not overly so -- he lets the facts and the people tell their story without bias or political overtones. The fact that the story is true makes it even stronger. Katz is able to share a lot about Vietnamese culture, growing up in Vietnam, the war itself (how it affected the characters), the country's customs, and the workings of Communism. He shares all this in the context of the story-- so not only was I entertained and enthralled, but I learned a lot as well.
Dog Ear Publishing Editor
At just ten years old, playing in the lush trees, and starting mischief with the boys, Kim loved her family and friends, the sounds of the market, the tastes of the foods in Vietnam. She enjoyed life, and wished it would never change. What she didn't know was all that she loved was about to be torn from her happy life. "Wake up, wake up..." her sister yelled, shaking her. Looking out the window behind their bed, Việt Cộng marched just a hundred meters from her home just outside Saigon. Pop pop pop pop gunshots from the AK-47s jolted their muscles as a full-scale attack on the nearby American Army base began. Their small home caught in the crossfi re, Kim's family spent the night of Tết, the 1968 New Year, in the safety of a small, dark makeshift cellar.
Dog Ear Publishing, 9781457548925, 384pp.
Publication Date: September 12, 2016
or
Not Currently Available for Direct Purchase