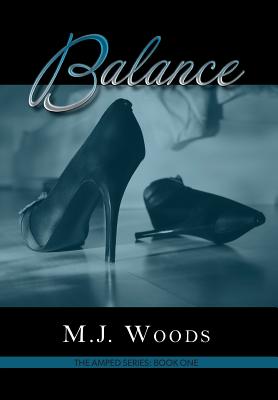 Balance (Amped #1)
Hardcover

* Individual store prices may vary.
Other Editions of This Title:
Paperback (12/2/2020)
Paperback (11/21/2016)
Description
Aidan Pierce has nothing to prove, and everything to lose.
He's a success in everything he does.
A prodigy disguised in a stunning male form.
Intense. Passionate. Wealthy, almost beyond measure. He's back in his birthplace to right long ago wrongs, to bring a plan years in the making to fruition...
Until he meets Alexis Greene. Tipping her world off its axis, he unexpectedly upends his own.
Alexis Greene has everything to prove, and nothing left to lose. She graduated at the top of her law school class. She's beautiful. Ethical. Conservative, but not shy with four letter words. She's set to make her mark in a prominent firm in Lake County when her husband unexpectedly dies. She's left conflicted and wanting more from life, without knowing what more there could ever be...
Until she meets Aidan Pierce. His past would never allow him to be something more - not for anyone. That doesn't stop him from wanting her. If she fell into his world it would take everything she had to maintain her Balance.
Dog Ear Publishing, 9781457551895, 416pp.
Publication Date: November 18, 2016
or
Not Currently Available for Direct Purchase