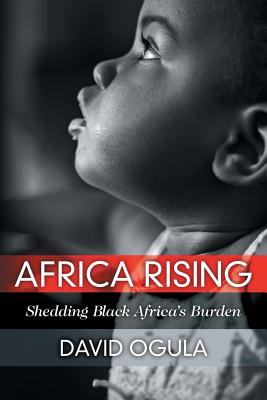 Shedding Black Africa's Burden (Paperback)
Africa Rising
Dog Ear Publishing, 9781457553646, 160pp.
Publication Date: August 9, 2017
* Individual store prices may vary.
Description
Africa Rising: Shedding Black Africa's Burden is an introspective insider perspective about the burdens that have thwarted progress in Sub-Saharan Africa. Born and raised in Sub-Saharan Africa, Dr. David Ogula reflects on the images and perceptions that have defined Africa for centuries. Images of war, famine, hunger, pandemic, dilapidated infrastructure; abysmal basic utilities and health services, malnourished children, political and economic instability, capture the imagination of the world. Hunted by these images and the urgent need to lead the way toward a brighter future for African children, Dr. Ogula challenges black Africans to take charge of their own development, solve their problems and take control of their own lives and destiny. This is the challenge that present and future generations of Africans must tackle and overcome.
The book has two parts: The first part describes Africa's burdens, without the defensive shield that often blinds Africans to reflective insights. The second part offers practical solutions to address the enormous deficits in development that persist throughout black Africa. Devising and implementing lasting solutions that can lighten and eventually lift black Africa's many burdens is a challenging prospect. But Africans must reverse the crippling effect of their burdens and negative influences, and lead the way to transform their lives.