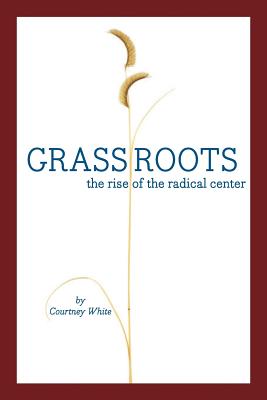 Grassroots (Paperback)
The Rise of the Radical Center and the Next West
Dog Ear Publishing, 9781457554315, 216pp.
Publication Date: April 11, 2017
* Individual store prices may vary.
Description
In the mid-1990s, news headlines featured political gridlock, antigovernment fanaticism, political assaults on environmental regulations, local demands to turn over federal land to the states, 'patriotic' armed militia groups, courtroom brawls between activists and rural residents over endangered species, finger-pointing and trash-talking generally. Sound familiar?
It's said that history doesn't repeat itself, but rhymes instead. Fortunately, if problems are cyclical so are solutions. I'd like to share one that we came up with back then. It's called the radical center. This is the story of its rise.
I'm a former Sierra Club activist who dropped out of the 'conflict industry' in 1997 to cofound The Quivira Coalition, a nonprofit dedicated to fostering common ground between ranchers, conservationists, public land managers, and scientists. Our effort focused on resolving the long-standing feud between ranchers and environmentalists, a hopeless fight that had imperiled the wide open spaces of our beloved West. Our idea was to find a 'third way' beyond the polarization in order to implement practical, on-the-ground goals through collaboration, not confrontation.
We called it the radical center and defined its mission as "a grassroots coming-together of diverse people to discuss their common interests rather than argue their differences and who agree to work cooperatively on a pragmatic program of action that improves the well-being of all living things." Included in this book are three columns that I wrote over a period of nearly twenty years: The Uneasy Chair (1995-1997) which was published in the newsletter of the Rio Grande Chapter of the Sierra Club, The Far Horizon (1997-2006) for the newsletter of the Quivira Coalition, and The Next West (2009-2011), which I wrote for my web site.
Taken together, I believe they offer a unique look at the times from the perspective of someone on the front lines.
Courtney White Courtney White is the author of Revolution on the Range (Island Press); Grass, Soil, Hope (Chelsea Green), with a Foreword by Michael Pollan; The Age of Consequences (Counterpoint Press), with an Introduction by Wendell Berry; 2% Solutions for the Planet (Chelsea Green); and The Indelible West, with an Introduction by Wallace Stegner. He lives in Santa Fe with his family.
www.jcourtneywhite.com