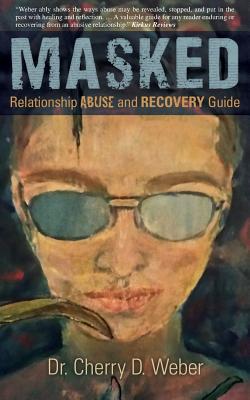 Masked (Paperback)
Relationship Abuse and Recovery Guide
Dog Ear Publishing, 9781457556906, 116pp.
Publication Date: November 21, 2017
* Individual store prices may vary.
Description
"Everyone deserves a healthy relationship, and Masked provides a road map out of relationships that are not healthy. It should be in any therapist or counselor's collection." Foreword Reviews
Relationship abuse is confusing and difficult to understand whether you have experienced the abuse or know someone who has. Even more difficult is deciding how to get out of the abusive relationship, how to recover from being abused, and how to live the rest of your life without being involved in another abusive situation. This book explains the dynamics of abuse in clear and straightforward language. It includes check lists to help you decide if you are truly in an abusive relationship. It then outlines steps to take to get out of an abusive situation, how to start the recovery process, and what to consider when beginning new relationships.
Dr. Cherry Weber is a Licensed Clinical Psychologist. She received her doctorate in 1980 from the University of Southern Mississippi. With more than 30 years of experience, she has developed expertise in many areas of psychology, with a special interest in abuse recovery. She has worked with violent men in a prison system, has served as the Director of a Women's inpatient unit, has worked extensively with the family court system as a custody evaluator, and has operated a private practice. Drawing from these experiences, Dr. Weber has packed her unique perspective and insight into working with individuals living with abuse or recovering from abusive relationships into this usable book for living a happy life.