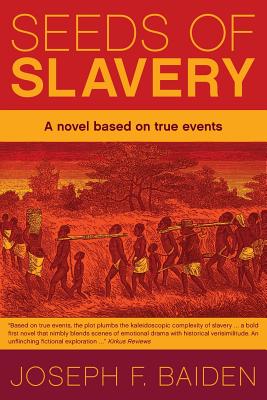 Seeds of Slavery (Paperback)
Dog Ear Publishing, 9781457560484, 320pp.
Publication Date: November 28, 2018
Other Editions of This Title:
Hardcover (11/28/2018)
* Individual store prices may vary.
Description
Two businessmen seduced by the opportunities of the Gold Coast. Two lovers twice denied happiness by another man's greed. Two young men of mixed African and European heritage exploited by unscrupulous leaders from both worlds. One boy who makes his own destiny.
In 1667 Samuel Hastings and his business partner, Albert Dross, set sail for Africa to earn their fortunes in trans-Atlantic slave trafficking. This decision will change the lives of hundreds, inciting kings to war and tearing families apart to support a trade that will spread untold wealth--and shame--across three continents and two centuries.
Set during the early years of the slave trade in West Africa, Seeds of Slavery uncovers painful truths about the tribal leaders and European traders who created a global exchange of human lives for gold and guns that would dislocate families, weaken identities, and impart a legacy of loss and pain for generations to come.