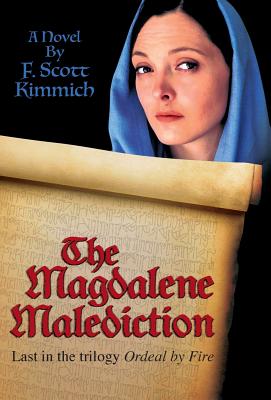 The Magdalene Malediction
Hardcover

* Individual store prices may vary.
Other Editions of This Title:
Paperback (1/22/2019)
Description
In the Midi of France in 1244, political intrigue is as rife in the boudoir as on the battlefield. Four friends -- cousins Odon and Rainier, the beautiful Miranda, and Robin, son of the famous English outlaw - escape from a mountain refuge captured by the French and set sail for Provence. Odon carries ancient scrolls indicating that Miranda is the descendant of Jesus and Mary Magdalene. If that relationship were revealed, the lives of all four would be in jeopardy.
Fate, in the form of corsairs, puts them ashore in Moorish territory in Spain, hundreds of leagues southwest of their destination. While Miranda falls under the spell of the local wazir, called Al Azraq--the blue-eyed one -- her friends become embroiled in the political ambitions of King Jacme I of Aragon and end up taking sides in a conflict between his men and the Moors. The ancient curse placed on the scrolls seems to come alive as all four fight for survival against foes old and new. 169 The Magdalene Malediction, the last book in the trilogy Ordeal by Fire, spins a riveting tale of bravery, passion, and brutality set against the backdrop of the political ambitions and religious fervor the thirteenth century.
Award-winning Author
F. Scott Kimmich's first novel, The Apostles of Satan, won the 2016 New Book Awards, and his second, The Fiery Furnace, also won the 2016 New Book Awards and won the 2015- 2016 Reviewers Choice Award for the Northeast Region.
Dog Ear Publishing, 9781457561665, 214pp.
Publication Date: January 22, 2019
or
Not Currently Available for Direct Purchase