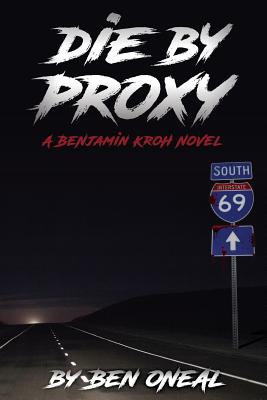 Die by Proxy (Paperback)
Dog Ear Publishing, 9781457562082, 316pp.
Publication Date: May 21, 2018
* Individual store prices may vary.
Description
Someone is leaving dead child molesters along Interstate 69; sitting naked and alone, waiting to be discovered by some passing motorist. Their hands have been severed from their bodies, and they died at the scene. Their clothes are folded neatly in their laps, along with their wallet, and their severed hands on either side; one holds a confession, and one holds evidence of their evil.
In the thriller Die by Proxy, Mr. Smith, a killer almost as deplorable as the child predators he hunts, is using the victims as bait. With every disease minded body he leaves along Interstate 69, he pulls agent Benjamin Kroh, of the Behavioral Analysis Unit closer to his death. These morbid enticements bring Kroh, back to his hometown. Why has he brought them here? This is a question that must be answered, if Kroh is to save his friends, his family, and himself.
Ben Oneal is the product of a barber and a telephone operator. Yes a man who could give a close shave as well as a haircut, and a woman on the other end of the phone, politely asking, "Number Please?" He is a graduate of Purdue University with a degree in Industrial Illustration, and he found his career as a lamp designer for General Motors. It was at GM that he worked with a depraved individual who was described as "a modern-day Bluebeard." This man was suspected of killing his mother and two wives before he was finally convicted of killing his third. It was this experience that piqued his interest in criminal psychology, and in particular the broken mind of serial killers. Ben is a lifelong seeker of knowledge and truth, and what he finds most abhorrent is a closed mind. He always enjoys the game, "What If"