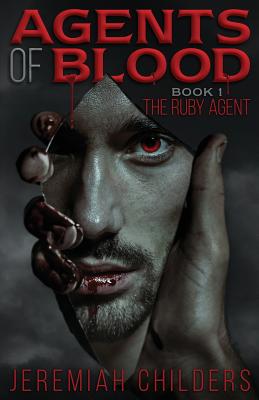 Agents of Blood Book 1 (Paperback)
The Ruby Agent
Dog Ear Publishing, 9781457566738, 148pp.
Publication Date: October 17, 2018
Other Editions of This Title:
Hardcover (10/17/2018)
* Individual store prices may vary.
Description
The last days have arrived.
Valentine has learned the truth about his past: He and his three companions are the last members of the four families of the original horsemen of the apocalypse, those who were commissioned by God to fi ght against the demon army that is terrorizing the earth. Each of them has been given a supernatural ability to fi ght the hordes of minions, but Valentine's also comes with a downfall: a thirst for blood that cannot be quenched.
As the threat looms ever greater and the fate of the world hangs in the balance, will Valentine be able to control his bloodlust and save all of those whom he loves--before it is too late?
At twenty-six years old, Jeremy has always had a passion for storytelling. He spends most of his time with his wife and son when he is not working. Since he was twenty-one, Jeremy has been a truckdriver, and he recently bought his fi rst truck. He hopes to one day have a company of his own. He uses any spare time he has to write his books, which gives him a release from a hectic work schedule. Even as a young boy, Jeremy enjoyed creative writing in school. Despite this passion, he dropped out of high school and began working at the age of seventeen. Because he took on any job that he could, Jeremy learned about a lot of different trades. He has spent time as a laborer and a retail worker, before he fi nally found his calling behind the wheel of an eighteen-wheeler. After meeting his wife, Sarah, Jeremy returned to high school and received his diploma later that year.