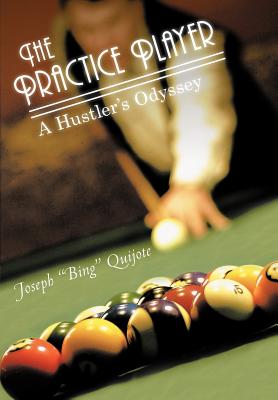 The Practice Player (Hardcover)
A Hustler's Odyssey
Abbott Press, 9781458205926, 220pp.
Publication Date: September 27, 2012
Other Editions of This Title:
Paperback (9/27/2012)
* Individual store prices may vary.
Description
For Marine Sergeant Henry Chaney, billiards is more than just a way to pass the time. He knows that the perfect game can be found for those who dare to accept the challenge to master it. When the spirit known as the Force mysteriously takes over your endeavor, he believes, you will experience an "in-the-zone" performance-the epitome of invincibility.
Henry now understands that aiming is not done with the eyes; it is done with the spirit within. He becomes the confident master of the mysterious "in-the-zone" technique. His dreams of being a professional are finally within his reach. First, he needs to square things up with Scully, his longtime nemesis-a constant thorn in his side. But Scully has other plans for Henry's future.
Before Henry can put the secret of this mystical mindset to work to further his professional billiards aspirations, he is incapacitated by a brutal attack. Soaked in bitterness, he vows to take the secret to his grave.
Twenty-two years later, Henry reemerges, no longer a viable player. He meets Jason Reese, another player, struggling to enter the Zone again. Now, these two players, a generation apart, will search for answers on parallel paths back to greatness.
Events reach a head in a $100,000 tournament with even bigger stakes. It's a do-or-die match for the money-enough to save a seven-year-old boy's leg from amputation.
Will the Zone embrace those who seek it-or will the very human weaknesses of the players overcome their desire to master the spirit instead?