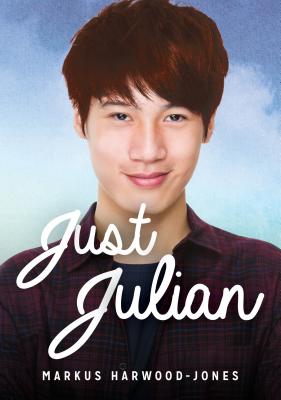 Just Julian (Lorimer Real Love) (Hardcover)
Lorimer, 9781459412941, 168pp.
Publication Date: August 1, 2018
Other Editions of This Title:
Paperback (8/1/2018)
* Individual store prices may vary.
Description
After years of bullying at school, 19-year-old Julian is depressed. He sees a glimmer of hope after meeting the similarly out-of-place Romeo at a party and sharing a kiss with him. The only problem: Romeo has always identified as straight and he hangs out with a group of intolerant guys. But as the two begin to fall in love, Julian finds strength he never knew he had. When Romeo's old friends come after the couple, a vicious fight puts both Julian and Romeo in the hospital. The two boys decide to take a stand for their right for respect.
Just Julian provides insight into the struggle against homophobia, reminding LGBTQ readers that they are not alone.
About the Author
MARKUS HARWOOD-JONES is a writer, visual artist and documentary filmmaker. He is the author of the short story collections Confessions of a Teenage Transsexual Whore and Everything & All at Once. His feature film, Mosaic, tells the story of his journey across Canada and the United States to learn more about the trans community. He lives in Toronto.