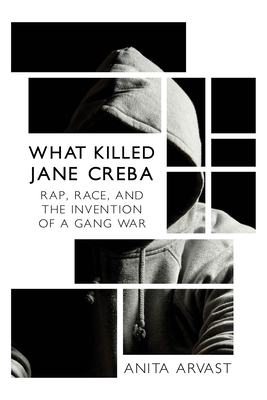 What Killed Jane Creba (Paperback)
Rap, Race, and the Invention of a Gang War
Dundurn Group, 9781459735064, 176pp.
Publication Date: June 28, 2016
* Individual store prices may vary.
Description
The sensational story of a girl's tragic death and the whirlwind of racial prejudices that came in its wake.

On Boxing Day 2005, fifteen-year-old Jane Creba was fatally shot on one of the busiest streets in Toronto. Police and journalists reported her death as that of an innocent bystander caught in the crossfire of rival gangs.

In the months that followed Creba's death, fifty-six men of colour were arrested in connection with the shooting. Twelve men went to preliminary hearings. One black man pleaded guilty, and another three men, also black, were convicted of her murder.

But only one bullet killed Jane.

What Killed Jane Creba is not only a story of a true crime, but of the sensationalism and prejudice that clouded the story from the outset. The author guides readers through the incident and its aftermath, revealing that the whole truth can only be known when we set aside judgements and begin to ask questions: who, what, when, where, how, why, and what next?
About the Author
Anita Arvast is a professor of literature and cultural studies at Georgian College and has numerous publications in the arenas of social justice, education, literature, and true crime, including the book Bloody Justice: The Truth Behind the Bandidos Massacre at Shedden. She lives in Barrie, Ontario.