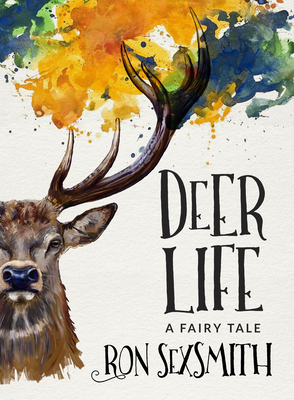 Deer Life (Paperback)
Dundurn Group, 9781459738775, 136pp.
Publication Date: October 10, 2017
* Individual store prices may vary.
Description
A wicked fairy tale of witchcraft, bullying, revenge, and a mysterious bowler hat. Includes Ron's own whimsical illustrations.

Deryn Hedlight was not having a very good day and it was about to get much worse. He'd read stories of witches as a boy, but never believed for a second they were true. That is, until an unfortunate hunting accident turns his world upside down. What seemed like an honest mistake leads to an altogether unexpected transformation. But poor Deryn wasn't the only wronged character tied up in these gloomy circumstances and sinister forces.

Deer Life tells the story of a kind-hearted boy from Hinthoven and his motheṟs undying love. Mostly though, it's all about patience, friendship, and heroism where you least expect it.
About the Author
Ron Sexsmith is an internationally acclaimed, Juno Award-winning recording artist. He spends most of his time writing songs, touring, and making records. Deer Life was mostly written on the road, during long drives and in dressing rooms and hotel rooms. Ron lives in Perth County, Ontario.