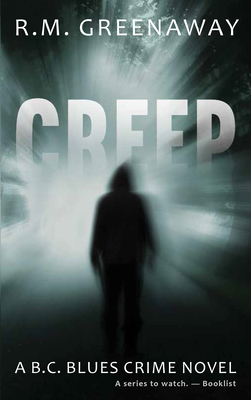 Creep (Paperback)
A B.C. Blues Crime Novel
Dundurn Group, 9781459739895, 392pp.
Publication Date: May 15, 2018
* Individual store prices may vary.
Description
Leith and Dion are on the hunt for a different kind of murderer ... and he's a real animal.

It seems the October rains have brought death and disaster to North Vancouver. A missing hiker is found by his son and daughter, a foul smell leads to a mauled body in a crawl space, and a small boy is attacked by a man in wolf form.

Once an up-and-coming Serious Crimes investigator, these days Constable Cal Dion is back on general duties, feeling out-of-the-loop and rebellious. On a routine canvassing task, he finds himself questioning an attractive witness, one he feels is peripheral enough to the crawl space case that he would be safe in asking her out. Of course, it's the worst decision.... Constable David Leith is in the thick of the same investigation, a case complicated by rumours running wild and a most elusive suspect. Halloween has brought out the ghouls for Leith and his team ... and possibly a shapeshifter as well, with murder on its mind.
About the Author
R.M. Greenaway has worked in probation and travelled British Columbia as a court reporter. Her first novel in the B.C. Blues Crime series, Cold Girl, won the Unhanged Arthur Ellis Award. She lives in Nelson, B.C.