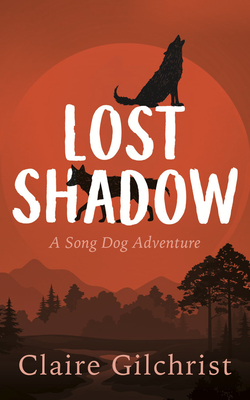 Lost Shadow
Paperback

* Individual store prices may vary.
Description
In the sequel to Street Shadows, city coyote Pica is carried far away, into the land of wolves. Will she survive and make it back to Scruff?

Winter is here, and coyotes Pica and Scruff are having trouble finding enough food to survive. Their only option may be to steal food from humans, which Scruff thinks is a necessary risk, while Pica thinks it's too dangerous. After they get into a bitter fight, the unthinkable happens: Pica gets locked into a delivery truck and driven far away from the city, into the land of the wolves.

When Pica disappears and doesn't return for weeks, Scruff is devastated. He doesn't know if the fight drove her away or if something happened to her. Not knowing what else to do, he eventually moves on and meets a new pack. However, these new friends rely heavily on human food, and he knows that by joining them he's playing a dangerous game.

Pica, alone in the wilderness, must call on all of her strength and courage to survive in this new landscape. She has to get back to Scruff before it's too late. The clock is ticking, and leg traps, wolves, and a giant icy mountain range stand between Pica and her home.
Dundurn Press, 9781459748255, 216pp.
Publication Date: October 19, 2021
About the Author
Claire Gilchrist is an author and middle school teacher. She loves all canids and has done extensive research on urban coyotes as well as worked as an educator for the Co-Existing with Coyotes Program in Vancouver, B.C. She currently splits her time between White Salmon, Washington, and Victoria, B.C.