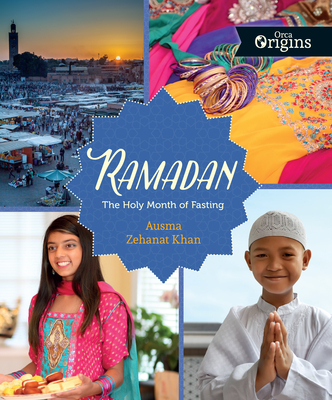 Ramadan
The Holy Month of Fasting (Orca Origins #5)
Hardcover

* Individual store prices may vary.
Description
The month of Ramadan offers the opportunity to improve one's personal and spiritual behavior. By focusing on positive thoughts and actions, Muslims build a closer connection with God and come away from the month feeling spiritually renewed. Ramadan: The Holy Month of Fasting explores the richness and diversity of the Islamic tradition by focusing on an event of great spiritual significance and beauty in the lives of Muslims. Rich with personal stories and stunning photographs, Ramadan de-mystifies the traditions and emphasizes the importance of diversity in a world where Islamophobia is on the rise.
Orca Book Publishers, 9781459811812, 88pp.
Publication Date: March 27, 2018