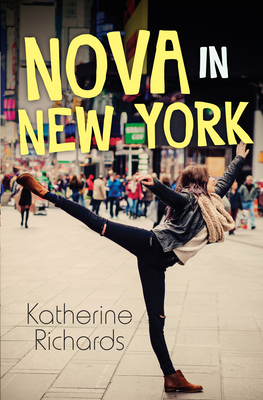 Nova in New York (Orca Limelights) (Paperback)
Orca Book Publishers, 9781459820296, 112pp.
Publication Date: January 29, 2019
* Individual store prices may vary.
Description
Seventeen-year-old Nova Abbott grew up dancing barefoot in the backyard with her aunt Ivy, whose dreams of becoming a professional ballerina were cut short by cystic fibrosis. Nova is invited to attend a prestigious ballet school's summer intensive program. She is a bit overwhelmed by New York City: the bustle of people, the talent of the other dancers, the demands of the instructors and being separated from her beloved aunt, whose health is deteriorating rapidly. With a coveted apprenticeship up for grabs, Nova isn't sure she'll make it in the big leagues, and now she's not even sure she wants to.