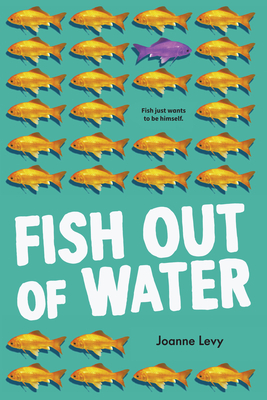 Fish Out of Water (Orca Currents)
Paperback

* Individual store prices may vary.
Description
Twelve-year-old Fishel (Fish) Rosner doesn't like regular "boy" things. He hates sports and would prefer to read or do crafts instead of climbing trees or riding dirt bikes with his friends. He also loves to dance. But all his interests are considered "girly." Fish doesn't get why that's a bad thing. He's just interested in different things than other boys. When he asks his Bubby to teach him to knit, she tells him to go play outside. When he begs his mom to take him to Zumba, she enrolls him in water polo instead. Why does everyone else get to decide what Fish should or shouldn't do?
Orca Book Publishers, 9781459826595, 144pp.
Publication Date: September 22, 2020