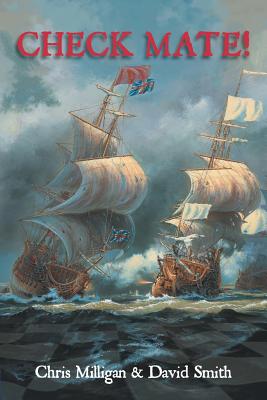 Check Mate! (Paperback)
Two Boys Experience the Life and Death Fight for Control of the Hudson Bay Fur Trade
FriesenPress, 9781460210390, 192pp.
Publication Date: July 3, 2013
Other Editions of This Title:
Hardcover (7/3/2013)
* Individual store prices may vary.
Description
Just how did he do it? How did Pierre LeMoyne d'Iberville-alone, outgunned, and outnumbered-defy what should have been a rout for the English Instead, he sinks a Royal Navy vessel with all hands onboard, captures a second ship, and chases off a third Few Canadians know of this classic 17th century encounter on Hudson Bay. How did geography, distance, and a final ironic historical twist of fate leave everyone shaking their heads in disbelief, make tatters of his victory, and deny Iberville super hero status in France? All the answers to these and other lifealtering questions are explained through the eyes and experiences of two twelve-year-old boys on opposite sides of this epic battle.

Learn more about Check Mate at www.checkmatebook.com...