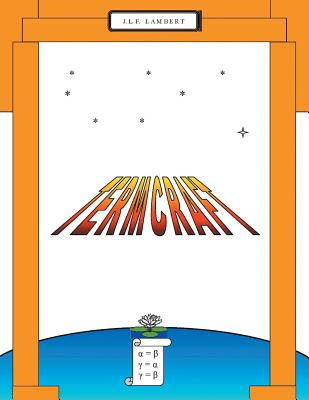 Termcraft
The Emergence of Terminology Science from the Vincans and Sumerians to Aristotle
Paperback

* Individual store prices may vary.
Other Editions of This Title:
Paperback (1/8/2017)
Hardcover (7/24/2014)
Description
Termcraft is a world-heritage story. It chronicles the origins of naming, writing, and reasoning through the prisms of terminology science and linguistics. Revolving around Greek philosophy, early mythology, and primitive pottery and rock marking, it reveals how the Term became the keystone of scientific research, knowledge transfer, and economic development. Speech and writing are posited as referential systems used to control space and time, thereby ensuring survival. Ice Age symbols inaugurate 'signs for special purposes', and Balkan Vinčan logograms and later Sumerian and Egyptian pictograms point to Languages for Special Purposes, with determinatives marking technical concepts. The doctrines of ideas, naming, and being are scrutinized; their interaction with cosmic order and individuation through boundaries is illustrated with a deified 'Creating Word' from Mesopotamia, Egypt, and The Levant. The logic of the Word's role in self-defining and reasoning, both analogous and prognosticative, is analyzed. A perception-processing tool, the Logos, is identified in the first definition of 'definition' and 'term', and in syllogistic substitutions; when used together with Aristotelian categories of thought, they clarify language and discourse. What emerges is a fool-proof, thought-testing matrix based on a new systemic Word, the Term-the paradigm of today's information bytes....
FriesenPress, 9781460216668, 472pp.
Publication Date: July 24, 2014
or
Not Currently Available for Direct Purchase