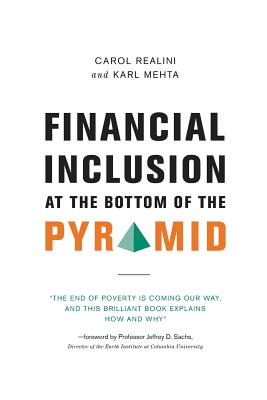 Financial Inclusion at the Bottom of the Pyramid (Paperback)
FriesenPress, 9781460265529, 256pp.
Publication Date: July 15, 2015
Other Editions of This Title:
Hardcover (7/15/2015)
* Individual store prices may vary.
Description
As incredible as it may seem in this hyper-connected, technologically advanced era, half the planet's population exist as "Financial nomads"-those who nourish and shelter themselves without using traditional banking services. While the wealthy live at the top of a metaphorical pyramid, taking financial security and banking services for granted, there are billions of people who struggle at the pyramid's base in an exhausting state of financial exclusion and insecurity.

Times are changing rapidly, but despite global uncertainty, technology has the capacity to reach and equip people in all walks of life. Advances in communications have reconfigured the ease with which we interact with our money-and these advances can provide innovative financial services to the unbanked and underserved around the world. Financial inclusion for all is indeed within our reach, and with this conviction, authors Karl Mehta and Carol Realini propose a vision for a better world and a blueprint to get there....