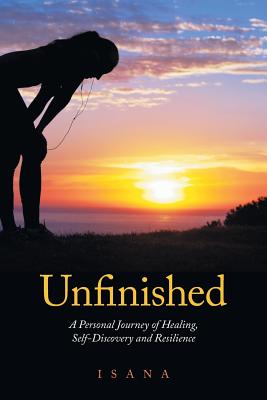 Unfinished (Paperback)
A Personal Journey of Healing, Self-Discovery and Resilience
FriesenPress, 9781460268186, 354pp.
Publication Date: March 7, 2016
Other Editions of This Title:
Hardcover (3/7/2016)
* Individual store prices may vary.
Description
Born into a rigid fear-based Christian family to a mother with undiagnosed post-partum depression, young "Frances" quickly learns her world is not a safe one. Strappings are common for Frances, who suffers multiple forms of abuse at the hands of those closest to her throughout her childhood and adolescence. To mask her fears and sensitivity, Frances develops a tough exterior and seeks means of distinction and success. Desperate for love, she goes on to college to find herself involved with a young man whom she marries, convinced they are in love. Later, in deeply different circumstances and a world away from where their relationship began, Frances confronts the fact that her marriage is not at all what it should be. Through counselling, Frances confronts the traumas that have caused her so many difficulties. As part of her renewal, she legally changes her name to "Isana" - meaning tenacious and strong-willed - and pursues meaning and justice in her career with unforeseen and devastating results.

Unfinished is a moving memoir that sees its gutsy protagonist triumph over remarkable odds to find herself and, ultimately, feel complete....