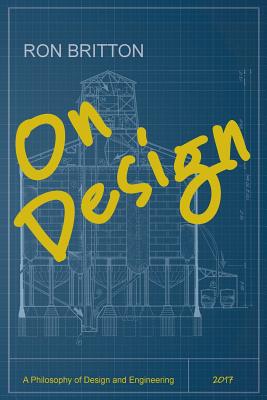 On Design (Paperback)
A Philosophy of Design and Engineering
FriesenPress, 9781460278550, 324pp.
Publication Date: August 10, 2017
Other Editions of This Title:
Hardcover (8/10/2017)
* Individual store prices may vary.
Description
While many engineering books speak to "doing" engineering, precious few focus on the concept of "being" an engineer. Hence, this book, which is a reflection on the human side of engineering. The contents are drawn from two different, but parallel, columns Ron Britton wrote for the Keystone Professional, the official magazine of Engineers Geoscientists Manitoba (formerly the Association of Professional Engineers and Geoscientists of Manitoba). The Thoughts on Design column started in 2001 as an explanation of the opportunities provided by the award of one of the first Natural Sciences and Engineering Research Council of Canada Chairs in Design Engineering. The Engineering Philosophy 101 column came about in 2006, following a discussion relating to the philosophical foundations of engineering ethics. Consequently, this is a book about how one engineer has reacted to circumstances that involve engineers, either directly or peripherally, including engineering successes and failures. It reflects on how engineers should-and hopefully do-fit into and contribute to our ever-changing world, speaks to the privileges and responsibilities society has provided the profession in exchange for the right to self-government within that profession, and reflects on the constraints of professional practice and the creative possibilities that parallel those limitations....