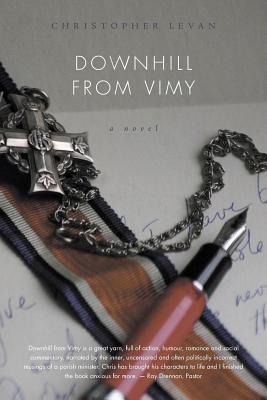 Downhill from Vimy (Paperback)
FriesenPress, 9781460281154, 426pp.
Publication Date: August 8, 2016
Other Editions of This Title:
Hardcover (8/8/2016)
* Individual store prices may vary.
Description
France, April 1917. In a brutal spring campaign, the Canadian Corps ascended and captured Vimy Ridge from the German Army. That victory turned Colonials into Canadians and might be considered the high watermark of nationhood. For many of the soldiers who fought to gain the heights at Vimy, life went downhill from that point forward. Bloodied and bruised from that April combat, in the fall of 1917 they slid down into the wholesale slaughter that became known as Passchendaele. Incredibly, the worst was yet to come. On December 6th of that year the largest human-made explosion over a living city took place in Halifax-the result of a munitions transport ship collision.
Downhill from Vimy relives these historic events through the life of a wounded veteran, Gordon Davis-a survivor of all three 1917 disasters-and transports us into his nightmares as he struggles to retain sanity, recapture love, and regain his former place in Canadian society. Watch as Gordon loses his personal battle but, stubbornly, does not die. Instead he is filed away in a Veteran's hospital and forgotten. Gordon remains hidden for seventy-five years, locked in his own personal insanity until a jaded pastor slowly unravels his descent...Downhill from Vimy.
Readers will be transfixed by this richly researched and wonderfully imagined story of love and loss....
or
Not Currently Available for Direct Purchase