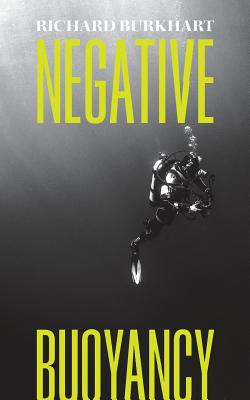 Negative Buoyancy (Paperback)
FriesenPress, 9781460284506, 186pp.
Publication Date: August 19, 2016
Other Editions of This Title:
Hardcover (8/19/2016)
* Individual store prices may vary.
Description
Something deadly lurks at the bottom of Wounded Horse Lake. County department of natural resources biologist Jack Burrows and his best friend Hank Klein are blissfully unaware of the danger as they set out to do an exploratory dive into the otherwise pristine body of water one weekend. A few minutes into the dive, the two friends spot something strange on the bottom. Hank goes in closer to investigate. Moments later, Jack sees his buddy rocketing toward the surface. He realizes right away that something has gone seriously wrong with the experienced scuba diver. A rapid ascent from such a depth can lead to decompression sickness (a.k.a. "the bends") or even death.

Struggling to come to terms with the accident, Jack launches an investigation into what he and Hank saw down there and who might be responsible. Little does he realize where that investigation will lead. Like the tiny mountain lake itself, he comes to see that deadly secrets are lurking just beneath the surface--of his family as well as the otherwise idyllic community of Montville, where he lives. With the fate of so many resting in his hands, Jack must decide between perpetuating a terrible cover-up or revealing the truth and putting the future of his family and his entire community in peril.
or
Not Currently Available for Direct Purchase