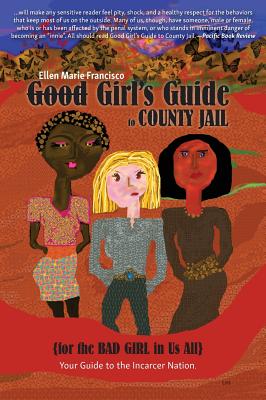 Good Girl's Guide to County Jail for the Bad Girl in Us All (Hardcover)
FriesenPress, 9781460284773, 176pp.
Publication Date: October 2, 2017
* Individual store prices may vary.
Description
This good girl did everything right for years. So why has everything gone so wrong for this self-made business woman, Realtor, and mother of two? On a hot day in August she's arrested for car-jacking, assault with a deadly weapon, and robbery. She's just landed in the Incarcer Nation without a passport. Like the millions of women who came before her, she wants to leave the land of chain link, and barbed wire behind her. Fifty-nine days later this good girl gone bad walks out a free woman-or so she thinks.

This Good Girl gone BAD wants to help you:
● stay out of jail
● know how to use your rights
● understand the court process
● plea down your charges to minimize the risk of re-arrest
● understand how a conviction affects your future beyond bars

Filled with good advice from BAD GIRLS on the inside, and criminal law attorneys who tell it like it is. Cover your assets with these legal forms (and others you didn't know you needed). They're easy to fill-in, and are ready for the Notary Public

● Power of Attorney
● Caregiver's Authorization Affidavit
● Temporary Custody Order
● Letter to CPS Social Worker
● Consent for International Travel...