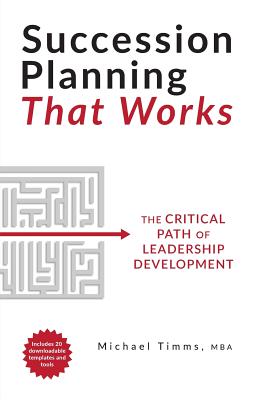 Succession Planning That Works (Paperback)
The Critical Path of Leadership Development
FriesenPress, 9781460284810, 234pp.
Publication Date: May 27, 2016
Other Editions of This Title:
Hardcover (5/27/2016)
* Individual store prices may vary.
Description
Many attempts to establish a succession plan fail. Why? They run up against insurmountable implementation challenges, or weak executive commitment and follow-through.
Succession Planning That Works: The Critical Path of Leadership Development is a step-by-step guide to help HR professionals and senior leaders develop a succession plan that delivers a measurable return on investment.
Based on in-depth interviews with senior executives from nearly 50 organizations, Succession Planning That Works reveals not only the most important components of effective succession planning, but also the most effective order in which to put them into practice.
Packed with real-world examples, Succession Planning That Works shows how real companies have attempted to tackle succession planning issues and examines both their victories and their failures to highlight the most common pitfalls and how to avoid them.
Topics include:
- 13 reasons to begin succession planning now
- How to calculate the ROI of promoting from within
- The Succession Planning Critical Path - the most efficient and effective way to implement a succession plan
- How to gain or strengthen executive buy-in for succession planning
- How to measure your success
Also included are 20 downloadable templates and tools to help make succession planning easier to comprehend and implement....