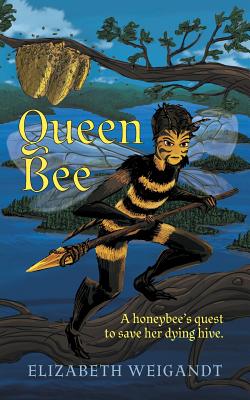 Queen Bee
Paperback

* Individual store prices may vary.
Other Editions of This Title:
Hardcover (2/21/2017)
Description
It's not easy being different - especially when you are one of thousands in a hive.

Manuka knows as a worker bee, she's only supposed to do her job and not ask questions. But her head is so full of ideas that could improve life in the hive that sometimes they just pop out of her mouth. Typically, this gets her in trouble - especially when she starts to question why bees in her hive are getting sick.
As Manuka and her friend Cotton get closer to the answer, they cross Acacia, the Queen Bee's Chief Attendant. Acacia banishes them to the outside world, where they are forced to fend for themselves. Although dangerous, this world also offers hope. Manuka finds new friends - including a fierce but friendly bumblebee, a lovesick male bee, and a fast-talking hummingbird - and learns of a Sacred Tree that may hold the cure for what ails the hive. However, Manuka must face Acacia once again - and Acacia has more than one deadly secret that could mean the end of everyone and everything that Manuka loves.
Queen Bee is a celebration of the power of individuals and ideas. It is also a story about how finding your destiny can be the same as finding yourself...
FriesenPress, 9781460294505, 222pp.
Publication Date: February 21, 2017