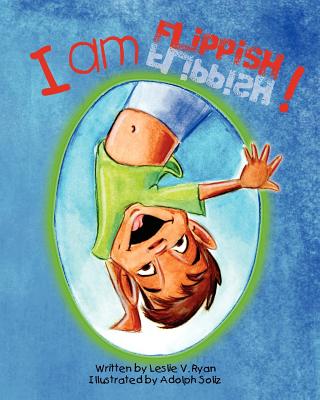 I Am Flippish! (Paperback)
Createspace Independent Publishing Platform, 9781460930328, 38pp.
Publication Date: June 27, 2011
* Individual store prices may vary.
Description
A multicultural children's book sure to touch the heart of every reader, I am Flippish openly addresses confusion children of diverse families might have about their ancestry and why they look the way they do. When one of Sean's classmates insists that his dad is not, in fact, his dad because their skin is a different color, Sean is sad and confused. His wise teacher, Mr. Hartman, gives the students a homework assignment, instructing the children to go home and ask their parents about their ancestry. As a result, Sean discovers that he is Flippish-Filipino and Irish. Together, the family celebrates their heritage and Sean is able to return to school with confidence about who he is, where he comes from, and why he looks the way he does-which children of all ages can learn from and pride themselves on, too. This story is perfect for children who are curious about their heritage and multicultural families who can relate to feeling confused when asked, "What are you?" All kids will appreciate the concept of inheriting the best traits of both parents, and readers will also appreciate the facial expressions and bright colors in the illustrations. - OC Register 2/23/12 A celebration of heritage..., the story is great for multicultural families. - OC Family 01/12 This book will be a great addition to any classroom. It will make a meaningful read for young children raised in a bicultural family. Making up silly names while learning about heritage and countries along the way, helps open up a sensitive issue with children. The illustrations include pictures of country flags from around the world. The school setting brings in the needed element of familiarity and relevance and the conversational tone succeeds in keeping it simple. Overall, it's a gentle and important tale for all. - InCultureparent.com 2/15/13 Themes: Multiculturalism, Multicultural Issues, Multicultural Families, Multicultural Education, Diversity, Heritage, Ancestry, Tolerance, Acceptance, Immigration, Biracial, Interracial Relationships, Social Issues, Mixed Families, Biracial Identity, Discovering Ancestry.
About the Author
Leslie V. Ryan, born in Japan and raised in Papua New Guinea and the Philippines, moved to the United States in 1987. She received her bachelor's degree in Legal Studies and Japanese language from the University of California at Berkeley. Her book, I am Flippish!, is inspired by her real-life experience of someone telling her son that he couldn't possibly be Irish because of the way he looked. In response to this hurtful and confusing incident, Flippish was born. Ryan's hope is that more children from multicultural families will be empowered by discovering who they are and be able to take pride in and celebrate their ancestry. Since "I am Flippish!" was launched in 2011, Leslie V. Ryan has made numerous appearances and speaking engagements all over Southern California. She has participated in events such as The Los Angeles Times Festival of Books, The Orange County Children's Book Festival, The Wilmington Children's Book Festival, and The Festival of Philippine Arts and Culture. She enjoys reading to children at schools, libraries, and special events and also lectures about ancestry and/or the process of how authors turn an idea into a book. Illustrator Biography: The illlustrator Adolph Soliz is a graduate from the Laguna College of Art and Design with a BFA in animation. Adolph, who is "Indixican," brings charming and endearing characters to life in all media. Which means you'll never find him without his sketchbook, observing the world and people around him. Along with illustrating children's books he also teaches art to young aspiring artists. Check out author's website: www.LeslieVRyan.com "We are the colors of the rainbow, united as mankind, one earth, love, respect, and peace" - Leslie V. Ryan