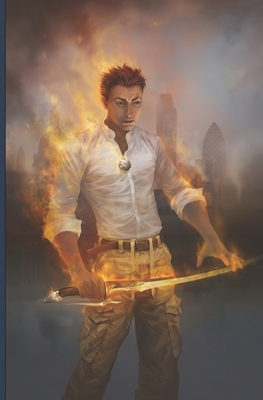 Cleansing by Fire (Paperback)
Createspace Independent Publishing Platform, 9781460958612, 310pp.
Publication Date: March 19, 2011
Description
Marc Lacroix-Angibil, the name given to him by Elu-was twenty-five years old and was about to graduate from a prestigious university of Paris and become the youngest Adept Minor of the Order He had become an expert in many disciplines, mastering not only traditional areas of study but also the most complex of arcane arts. Angibil hastily went to the consecration chamber in the campus undergrounds. There, in an incredible show of character, he summoned forth a legendary mystical blade to the surprise of the council. He was quickly greeted to the rank of Adept Minor and rewarded by being cast away from all the institutions controlled by Elu Rumors about Angibil being the long awaited heir to Immaru-the founder-spread among the elders. Angibil courageously readied himself and left to accomplish his new trials, dreaming of the day he would return to Elu to claim the title of Adept Major. Guided by an enigmatic symbiotic blade, Angibil traveled the world and the social structures, determined to unearth his enemy. The most elusive and lethal lower demon of ancient Sumer, hiding amongst the unaware and secretly enslaving their souls.
About the Author
Y.S. Hassan is a mystic/scientist raised in the ancient spiritual arts in the East and in modern science in the West. This unique mix gave birth to an incredible imagination...not so unrealistic. Howbeit, Y.S. Hassan is foremost a real fan of the fantasy genre for "it allows the mind to break free of its illusory bonds."
Advertisement