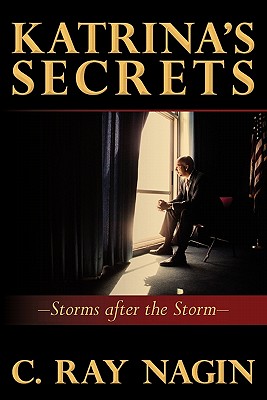 Katrina's Secrets: Storms After the Storm (Paperback)
Storms After the Storm
Createspace Independent Publishing Platform, 9781460959718, 280pp.
Publication Date: June 1, 2011
About the Author
C. Ray Nagin was born in New Orleans' Charity Hospital. He grew up in the inner city, graduating from the public school system. He has a Bachelor of Science degree in Accounting from Tuskegee Institute and a Masters of Business Administration from Tulane University. After a very successful career in corporate America, he entered the New Orleans mayoral race in 2002 and was elected the sixtieth Mayor of New Orleans. His administration initiated progressive policies that focused on transparency, fiscal accountability, and technological enhancement. They eliminated back-to-back budget deficits, significantly reduced poverty levels, facilitated billions in infrastructure projects, and launched a highly acclaimed city website. In August 2005, Nagin ordered the first-ever mandatory evacuation before Hurricane Katrina directly hit New Orleans. Prior to holding public office, he worked with a great team to transform Cox Communications' local operations into one of its most profitable assets. He is married to Seletha Smith Nagin, and they have three children, Jeremy, Jarin and Tianna.
Advertisement