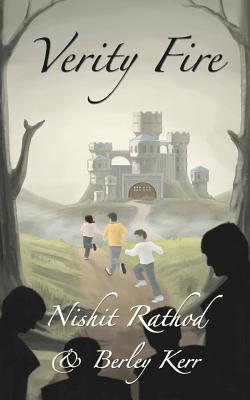 Verity Fire (Paperback)
Createspace, 9781461001133, 320pp.
Publication Date: April 20, 2011
* Individual store prices may vary.
Description
KIRKUS REVIEW
Rathod and Kerr's novel is a fantastical coming-of-age story about a16-year-old named Howard. The novel uses the discovery of inner power as a tidy metaphor for growing up, while telling an intricately plotted sci-fi tale... Takes the reader on a gripping journey filled with unexpected twists and turns; a fun and smart read.
BOOK DESCRIPTION
Howard is a goofy, sixteen-year-old orphan who is desperate to figure out his life-he always manages to land in inexplicable situations. The mesmerizing Elisa is living the life from her most perfect dream. Jack, Elisa's computer-hacking boyfriend, doesn't care the least bit about what life has in store for him as long as Elisa is in it. When fate brings the three together, their lives are permanently altered in ways none of them could have ever imagined.
Howard, Elisa, and Jack are forced to embark on a great adventure in a world where the delicate peace between humans and Veneficans, people with magical powers, is carefully enforced by Ferreters, the unforgiving hunters. Treading on the perilous and chaotic boundary between the realms of humans and Veneficans, the three will have to quickly learn how to face the most terrifying challenges both imaginable as well as unimaginable.
OTHER REVIEWS
"I was very impressed with the concept and the writing style. It surely captured my attention and my imagination." "-Linda Lakshminarayanan, Librarian, Emerson School"
NOTE FROM THE AUTHOR: 50% of net proceeds will benefit charities.
or
Not Currently Available for Direct Purchase