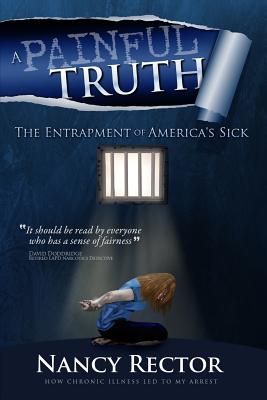 A Painful Truth - The Entrapment of America's Sick (Paperback)
How Chronic Illness Let to My Arrest.
Createspace Independent Publishing Platform, 9781461007685, 160pp.
Publication Date: May 27, 2011
* Individual store prices may vary.
About the Author
Nancy Rector is a wife and mother born in Pennsylvania and raised in Mesa, Arizona until her marriage to Roy Rivers at age 18. Nancy spent the early years of her marriage staying at home to raise their four children. When her two middle teenagers became involved in the Gothic subculture, which included runaways, drugs and other dangerous activities, her life took a dramatic change from its typical home and family agenda. That change led Nancy into many areas she had never envisioned being involved in. It also included some painful realizations, one of which was a government system set up to respond to problems rather than prevent them. With this revelation she became active in the community in raising awareness on certain youth issues which included being on the local television news and radio shows along with taking part on an A&E Investigative Reports cable television show concerning youth and the occult. It was also the catalyst to her starting college at age 39 to learn more about the criminal justice system and social issues. This desire to learn and spread awareness on a variety of topics never left her, though an unknown illness slowed her down for many years and resulted in the events taking place in this book. Nancy believes that much more public awareness is needed because of what is going on behind the scenes of many of the organizations we unthinkingly trust. Too many accept the blatant mistreatment by those who would manipulate society for profit. We've become a very apathetic society falling back on the beliefs and opinions of others rather than searching for the truth ourselves. Americans' need to demand more from themselves and from their government.