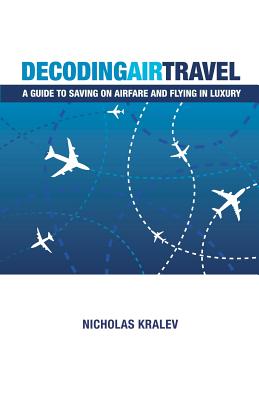 Decoding Air Travel: A Guide to Saving on Airfare and Flying in Luxury (Paperback)
A Guide to Saving on Airfare and Flying in Luxury
Createspace Independent Publishing Platform, 9781461015437, 282pp.
Publication Date: June 16, 2011
About the Author
Nicholas Kralev is an author, journalist and speaker on global travel, diplomacy and international affairs. A former Financial Times and Washington Times correspondent, he has traveled around the world with four U.S. secretaries of state - Hillary Clinton, Condoleezza Rice, Colin Powell and Madeleine Albright. He has flown almost 2 million miles and visited more than 80 countries. He is also the founder and CEO of Kralev International LLC, a travel consulting and training company.
Advertisement