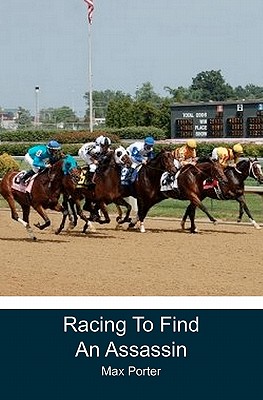 Racing to Find an Assassin (Paperback)
Createspace, 9781461032250, 216pp.
Publication Date: June 12, 2011
Description
When the FBI discover a clue that leads them to believe an assassin they have been hunting for a decade may be a member of the racetrack community, they persuade an established trainer to take two of their agents as clients. As owners of a race horse they are now able to move freely among the horsemen in the search for their assassin. As the search unfolds you will have a rare look at the life of a professional racehorse trainer as he goes about his daily business. You will go behind the guarded gates to meet some of the colorful people that reside in this strange and protected enviroment.
About the Author
Max Porter has been a professional horseman his entire adult life. His career has encompassed every phase of the horse industry from training jumping horses to training racehorses. He served as a racing offical for a dozen years on a circuit that included racetracks from Chicago to Hot Springs Arkansas. He describes his life as a magic carpet ride that allowed him to associate with the rich and famous with out being either.
Advertisement