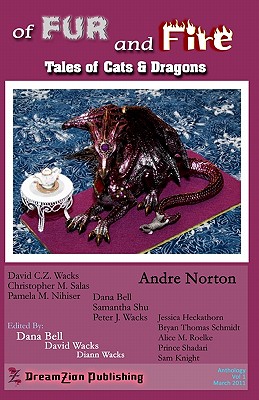 Of Fur and Fire: Anthology of Cats and Dragons (Paperback)
Anthology of Cats and Dragons
Createspace Independent Publishing Platform, 9781461032779, 280pp.
Publication Date: March 31, 2011
About the Author
DreamZion Publishing is a small press house dedicated to promoting and marketing new Authors, Artists, Poets, and Photographers. We do not restrict genres. Our only criterion is quality. We run several anthologies throughout the year and are always looking for new submissions. We are located in Colorado Springs, CO and attend multiple conventions and events each year to promote the books and authors. The Meaning of DreamZion DreamZion is a concatenation of the words Dream and Zion Dream(dri: m) - n * a cherished hope; ambition; aspiration Zion(\Zi"on\) - n * an imaginary place considered to be perfect or ideal [syn: Utopia, Sion] So DreamZion is the aspiration to the perfect or ideal!
Advertisement