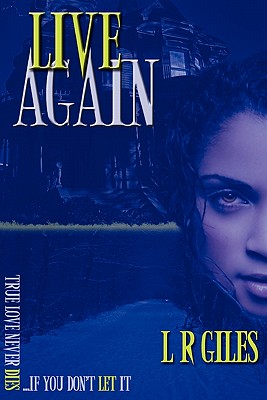 Live Again (Paperback)
Createspace Independent Publishing Platform, 9781461055266, 172pp.
Publication Date: April 22, 2011
* Individual store prices may vary.
Description
True love never dies...if you don't let it. After a failed suicide attempt, widower Keith Lansing is finally getting his life back on track thanks to Live Again, a support group of men who have suffered losses similar to his own. But when the tragedy of the group's newest member flattens them all, Keith finds himself back on a downward spiral. Until he meets Simas. This stranger offers Keith the opportunity of a lifetime--a way to call misdeal on the hand fate so cruelly dealt him--in the form of a simple question. What if he could bring his wife back with no strings attached? Keith jumps at the deal. Who wouldn't? But, while bringing back his wife held no repercussions, keeping her here may be another story all together. Because she didn't return alone...
About the Author
L. R. Giles hunts monsters. When he catches them, he locks them in stories. His work has been featured in the DARK DREAMS anthologies, he's won the prestigious Virginia Commission for the Arts Fiction Fellowship, and he was a Top 10 Finalist in the international SciFi Now/Tor UK War of the Words competition. He resides in Chesapeake, Virginia with his wife.