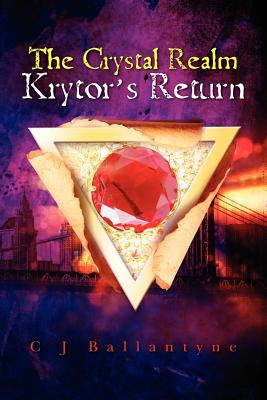 The Crystal Realm Krytor's Return (Paperback)
Createspace Independent Publishing Platform, 9781461084518, 508pp.
Publication Date: September 5, 2011
About the Author
Christopher James Ballantyne was born in Kabiningie, South Australia, which is now just a railway station in the Barossa Valley. Chris is married and has four children, two boys, and two girls. He lives with his wife, Lise, and two of their children, in the top end of Australia where he works for the Charles Darwin University as a Lecturer in the School of Nursing. It was while Chris was working as a nurse the small Aboriginal community of Yuendumu that the idea of the Crystal Realm was born. The early drafts were typed in 1996 using a Word Perfect program and a 'massively powerful' 386 computer! Due to a new addition to the family and a career move to Tasmania, only four chapters were written and the manuscript was shelved until one day in early 2008 when Chris managed to convert the original Word Perfect file to a Microsoft Word file and, as they say, the rest is history! Now, after three years researching and writing, The Crystal Realm, Krytor's Return is published. Chris's other interests, besides nursing and teaching, are fossicking and gemology, chess, caving, gaming on the PC, and of course reading. His favorite authors are J.R.R Tolkien, Asimov, Heinlein, and Donaldson and anything that is epic! His love for caving and caves of all kinds provided the impetus for the main character's entry into the fantasy world of the Crystal Realm. Chris's sincere hope is for anyone who reads the story to enjoy it for what it is: an adventure and an opportunity for those who love to read to find themselves lost in the pages of an epic urban fantasy.
Advertisement