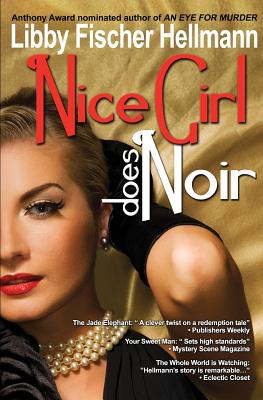 Nice Girl Does Noir
A Collection of Short Stories
Paperback

* Individual store prices may vary.
Description
A collection of 15 crime fiction short stories in print., some of them award-winners, by author Libby Fischer Hellmann. The collection is divided into two parts: The Ellie Foreman/Georgia Davis stories (5) and Chicago Then and Now; Other Places, Other Times (10)Note: This is the combined print version of Nice Girl Does Noir, Vol. 1 and Vol. 2.
Createspace Independent Publishing Platform, 9781461087298, 288pp.
Publication Date: April 28, 2011
About the Author
Libby Fischer Hellmann, an award-winning crime fiction author, has published ten novels. Her most recent, A BITTER VEIL is set in Revolutionary Iran, and SET THE NIGHT ON FIRE is a stand-alone thriller that goes back, in part, to the late Sixties in Chicago. She also writes two crime fiction series. The first, which includes the hard-boiled EASY INNOCENCE (2008) and DOUBLEBACK (2009, ) features Chicago P.I Georgia Davis. In addition there are four novels in the Ellie Foreman series, which Libby describes as a cross between "Desperate Housewives" and "24." Libby has also published over 15 short stories in NICE GIRL DOES NOIR and has edited the acclaimed crime fiction anthology, CHICAGO BLUES. She has been nominated twice for the Anthony Award, and once for the Agatha. Originally from Washington DC, she has lived in Chicago for 30 years and claims they'll take her out of there feet first. More at her website: www.libbyhellmann.com